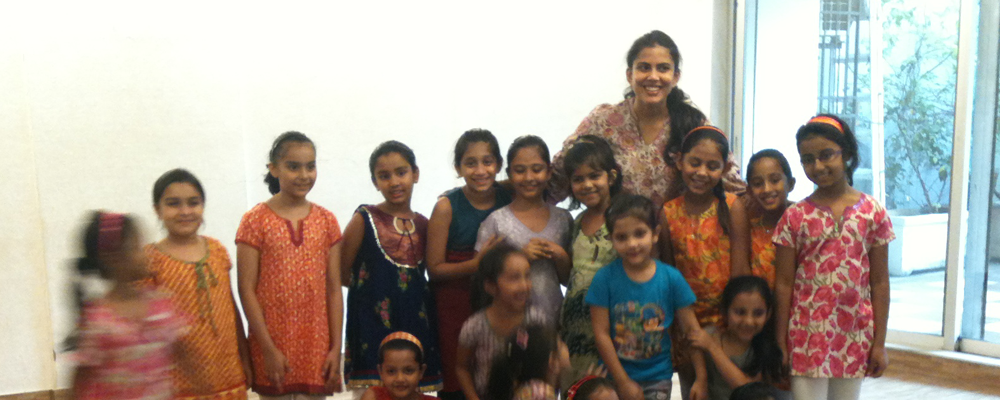 Chhandam Nritya Bharati - India
'Kathak opens a gateway to knowledge. Access to this knowledge comes only through years of systematic study and practice in front of the teacher and alone with oneself.' - Chitresh Das, Artistic Director.
Seema is the Director of Chhandam Nritya Bharati. Teaching over 100 students in Kathak and Kathak Yoga, Seema ensures that at Chhandam - dance is a way of life. Students imbibe values that last for a lifetime and impact everything they do in their professional or personal lives.
Seva
Seva takes birth from Chitresh Das teachings that dance is not merely for the dancer or the audience. It is a vessel of service to society. Under the SEVA project Seema teaches children from underprivileged backgrounds free of cost. They train in Kathak, Kathak Yoga and music. The aim is to create access to classical arts and create employability by discovering and developing artistic potential.
Chhandam is one of the world's largest classical Indian dance institutions offering the finest in cultural education and the Kathak tradition.
Training in dance technique, rhythmical math, improvisation, classical Indian music
Education in Indian history, philosophy, etiquette
Full dance and music immersion programs such as intensives, summer camps, and retreats
Teacher training program
Training to become part of the professional and internationally touring Chitresh Das Dance Company
Special classes taught by Chitresh Das himself
At Chhandam emphasis is on the four elements of Kathak that embody the body, mind, and spirit of the dance.
Tayari (in readiness) – refers to the virtuosity of technique acquired through systematic practice.
Layakari - deep understanding and versatility of rhythm and timing.
Khubsurti and Nazakat (beauty and delicacy) – the aesthetics of the art and the refined subtlety of rendering expression.
Music classes coming soon: tabla, vocal, and sitar.
Chhandam Nritya Bharati India branch locations
Mumbai & Kolkata
Admission inquiries: +91 9819887844